Lauren and Sam's Chinese wedding ceremony took place the next day after
their English wedding
, at a Chinese restaurant in Northampton. It was my first experience of such a celebration and I kept my eyes wide open trying not to miss anything. And there was plenty to see: Chinese dragon dance, wedding tea ceremony, decorations and food of course!
Northamptonshire, March 2011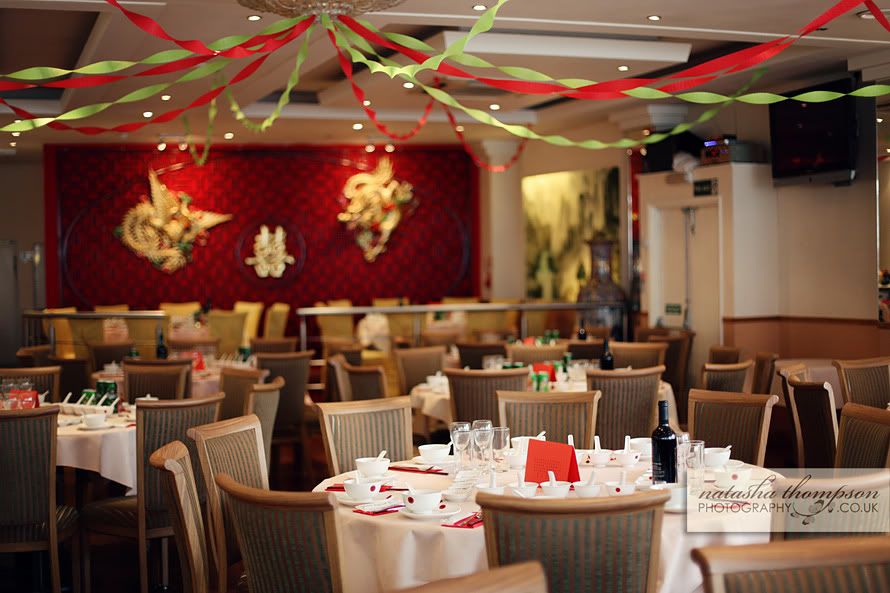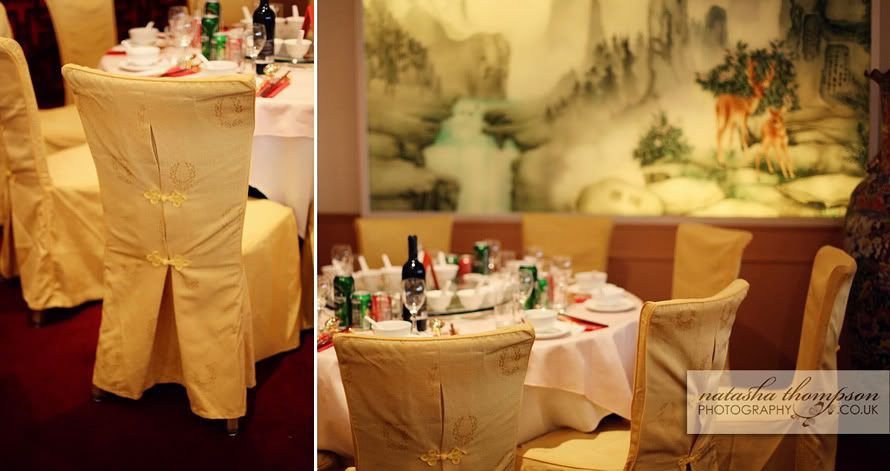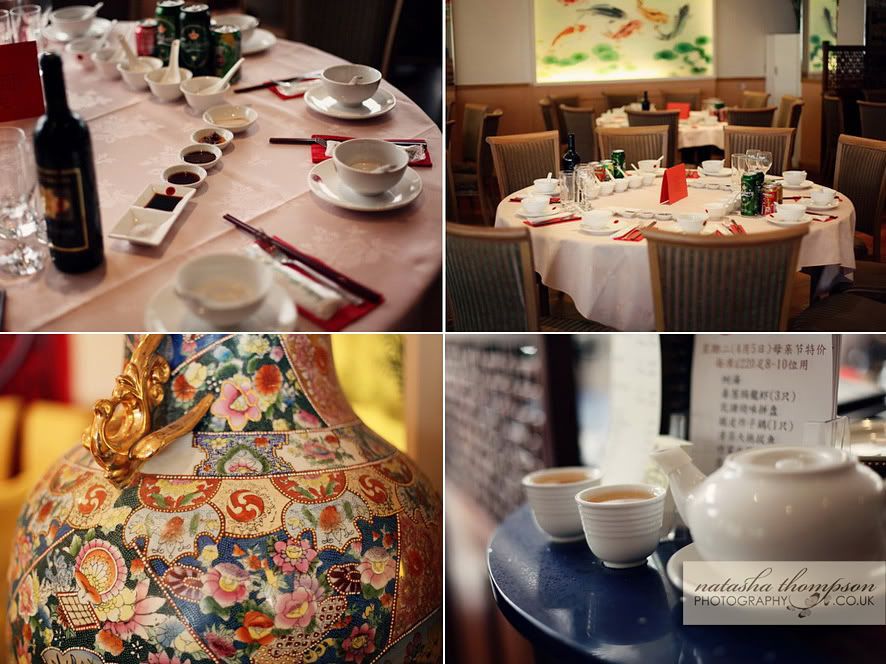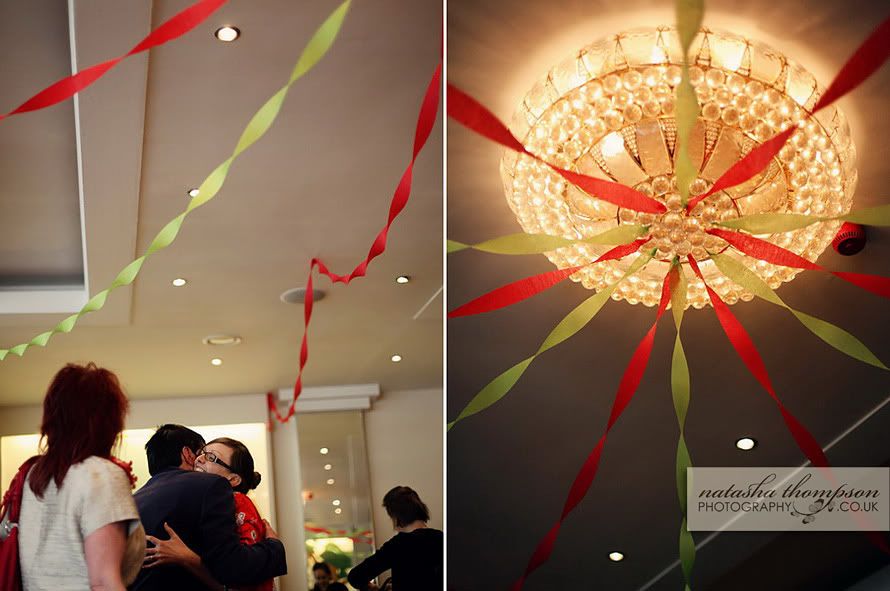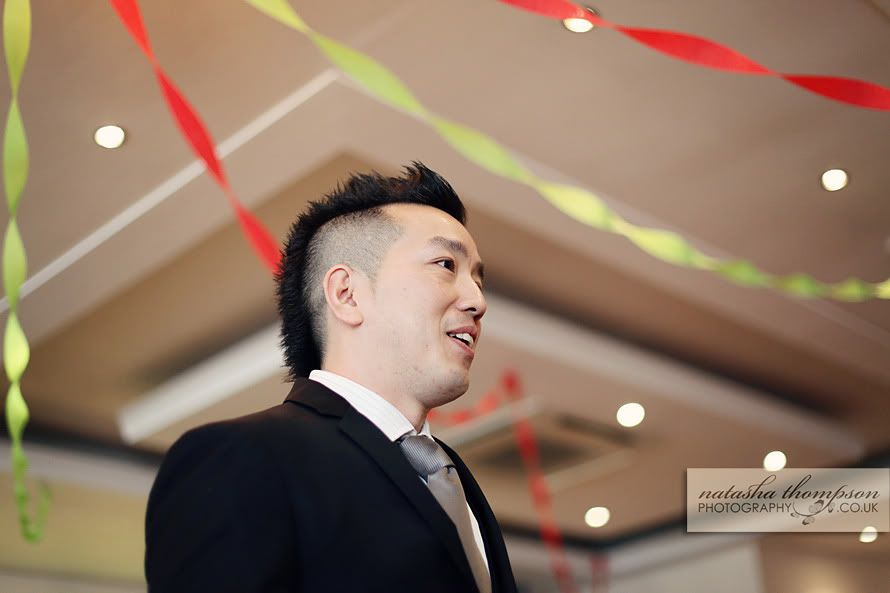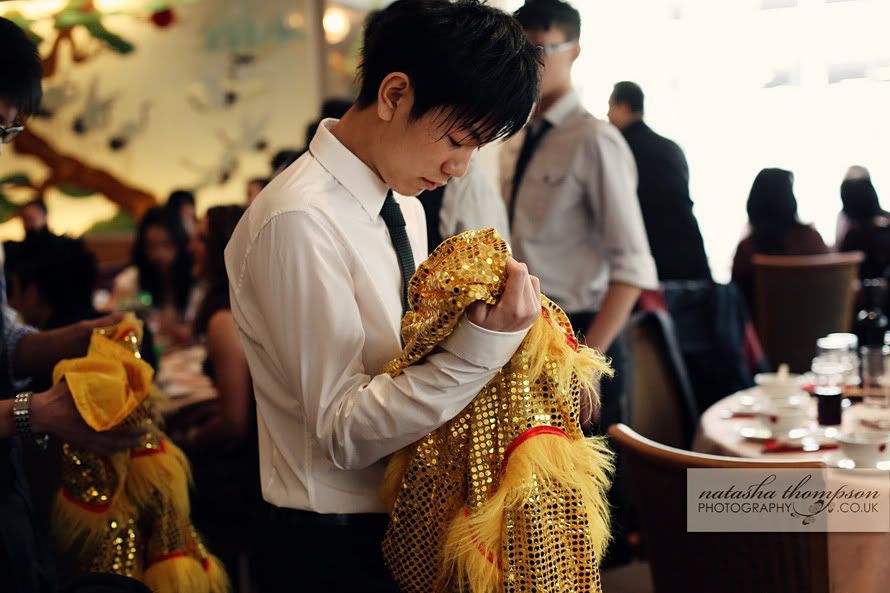 Guys are getting ready for the Dragon Dance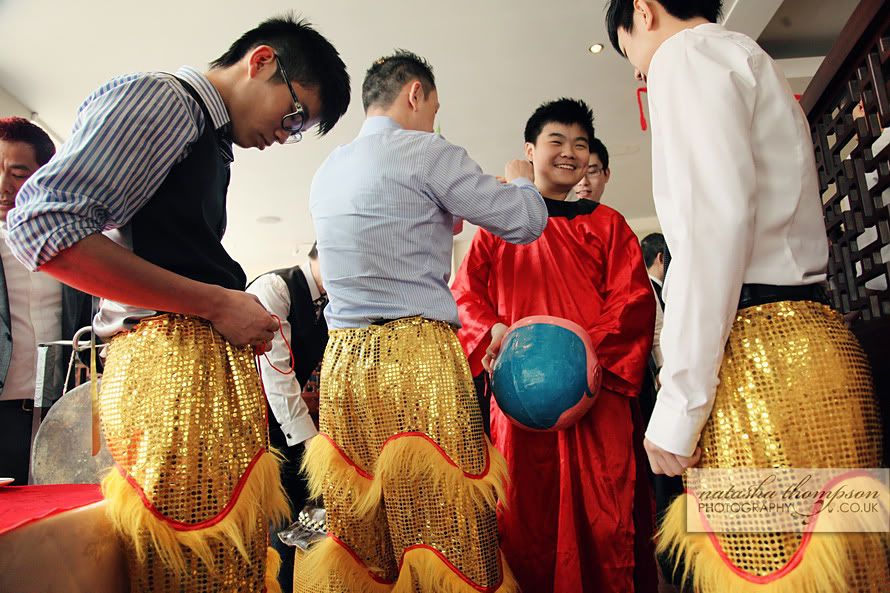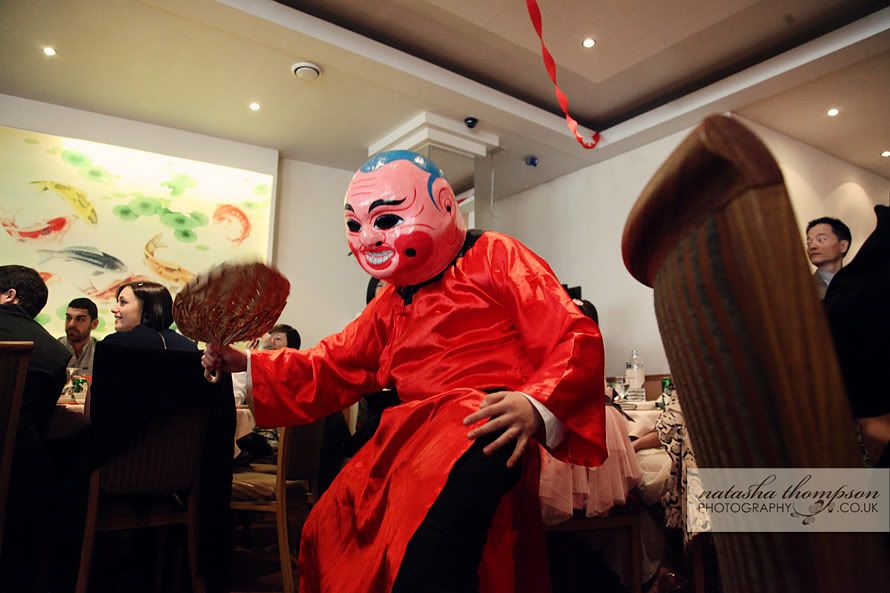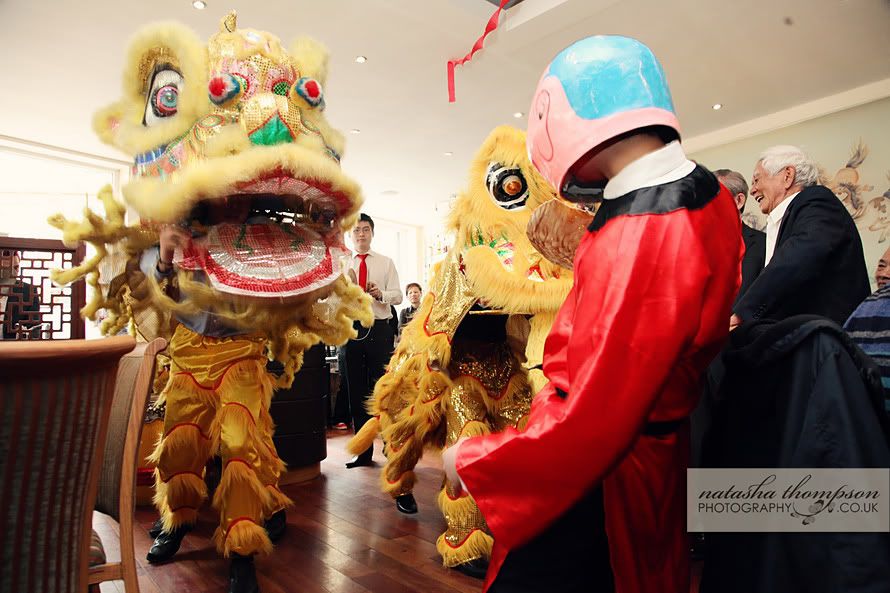 That was incredible! For the first 2 minutes I was trying to convince myself not to get scared :)) (the loud drum music adds it up)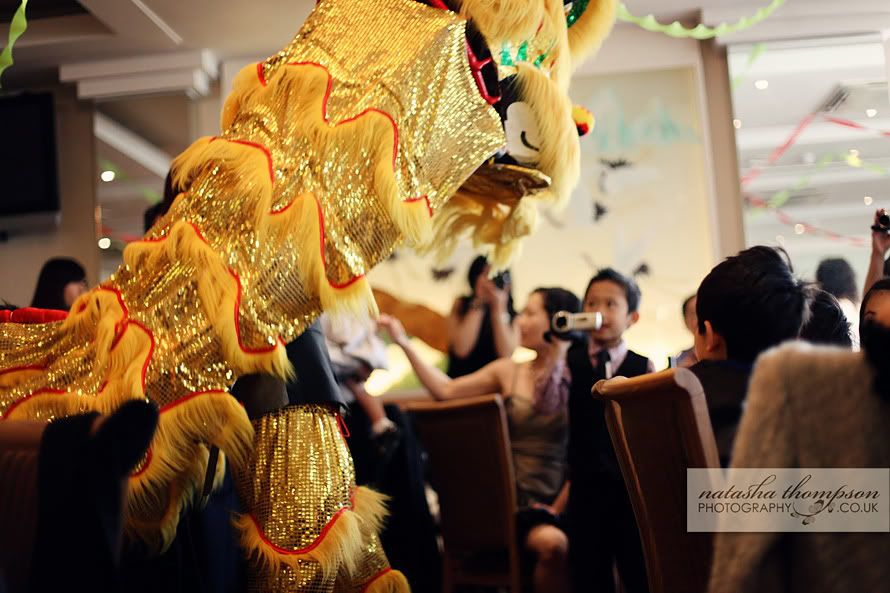 and was surprised when saw children being so relaxed with these intimidating creatures!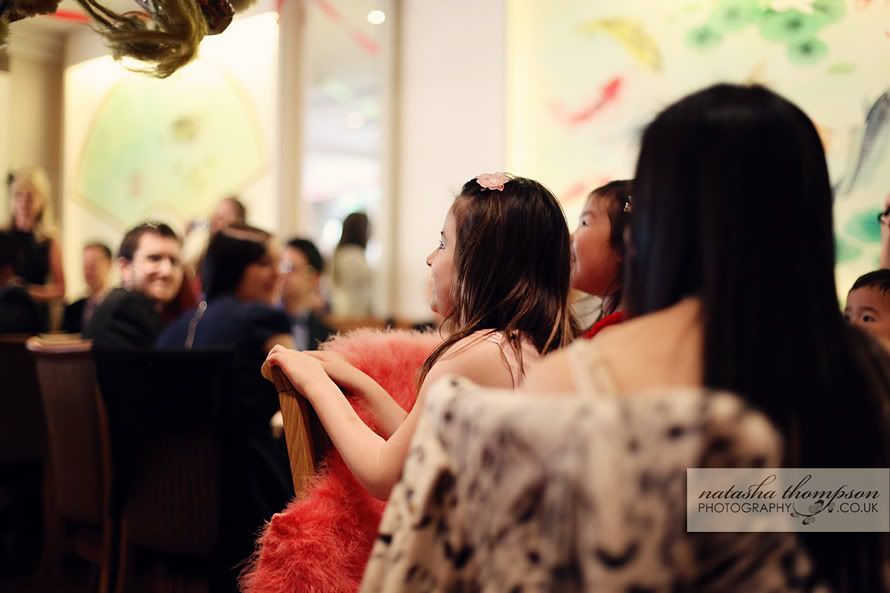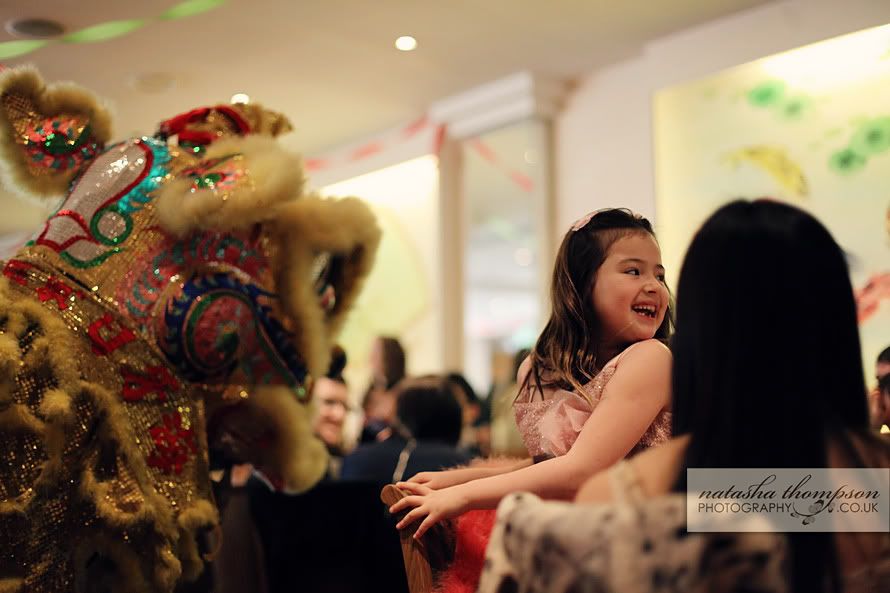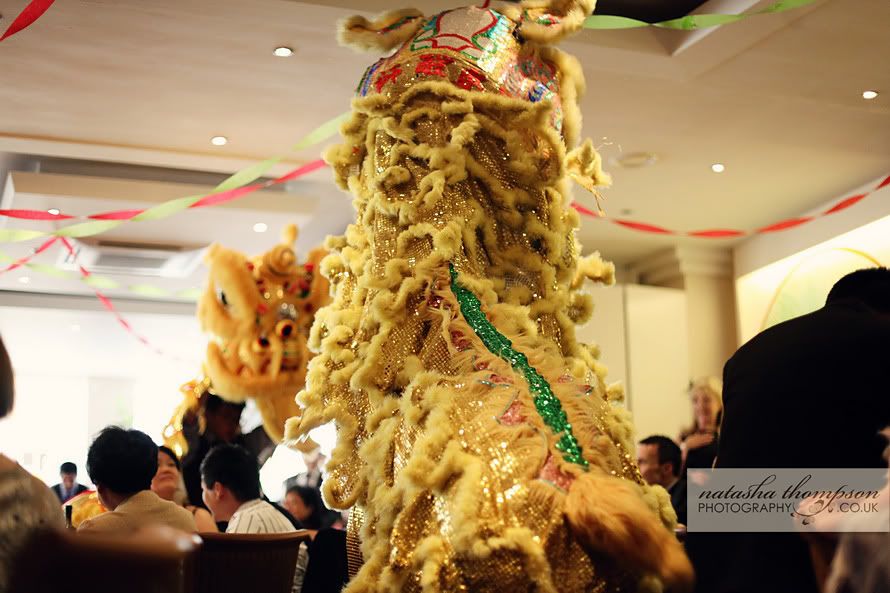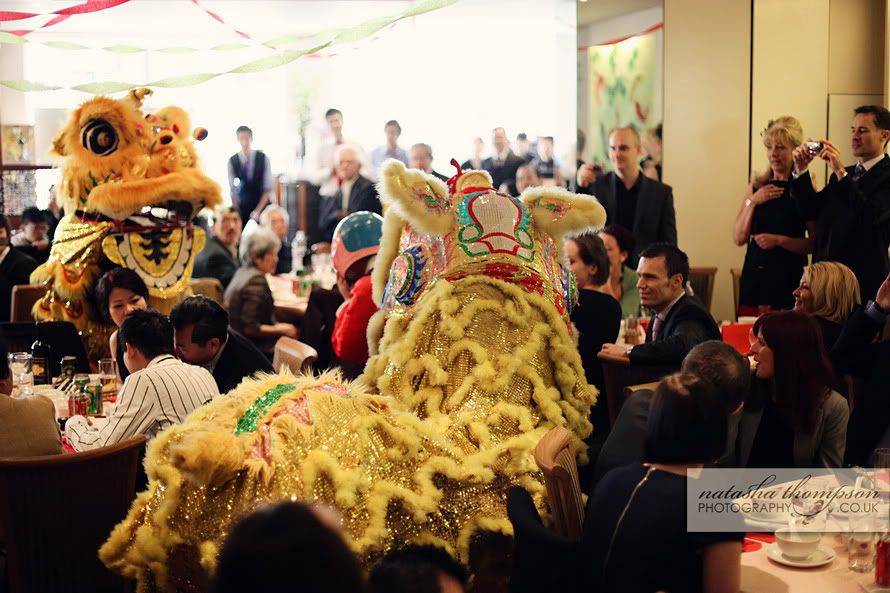 Everyone was enjoying this spectacular entertainment!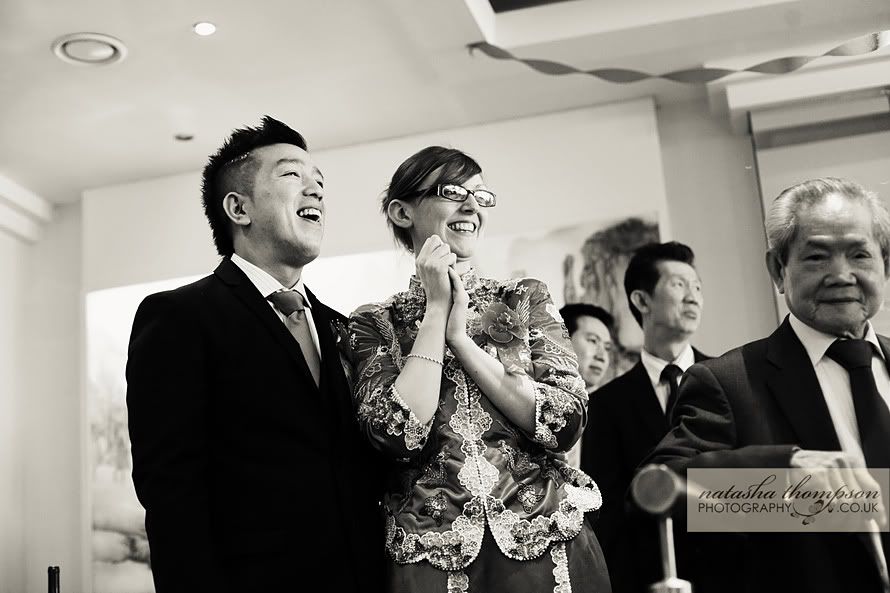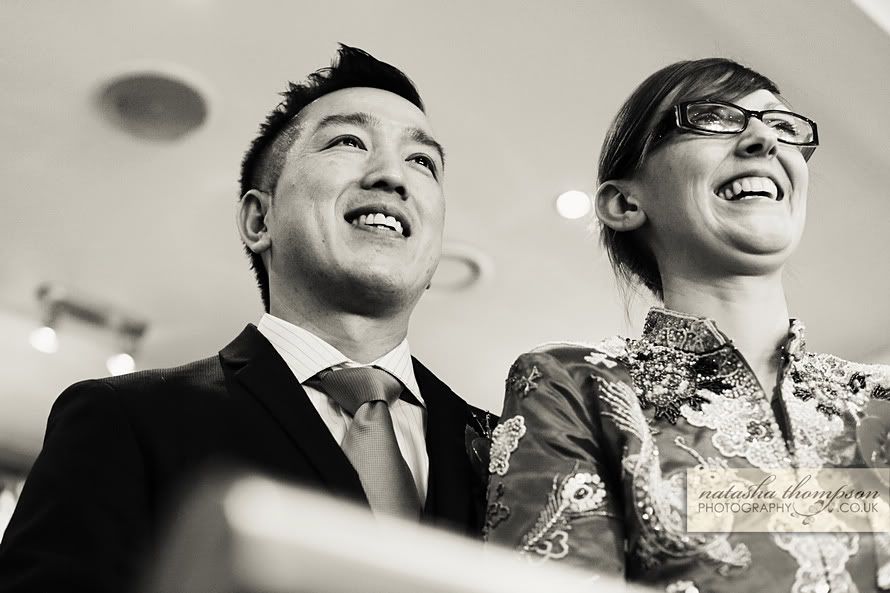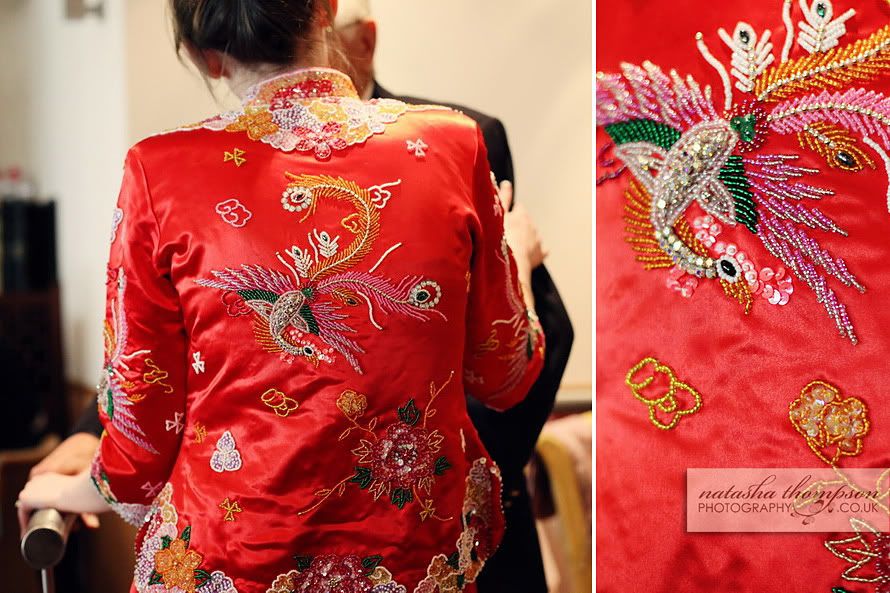 Start of the wedding tea ceremony
The newly wed couple serve tea to their families starting with parents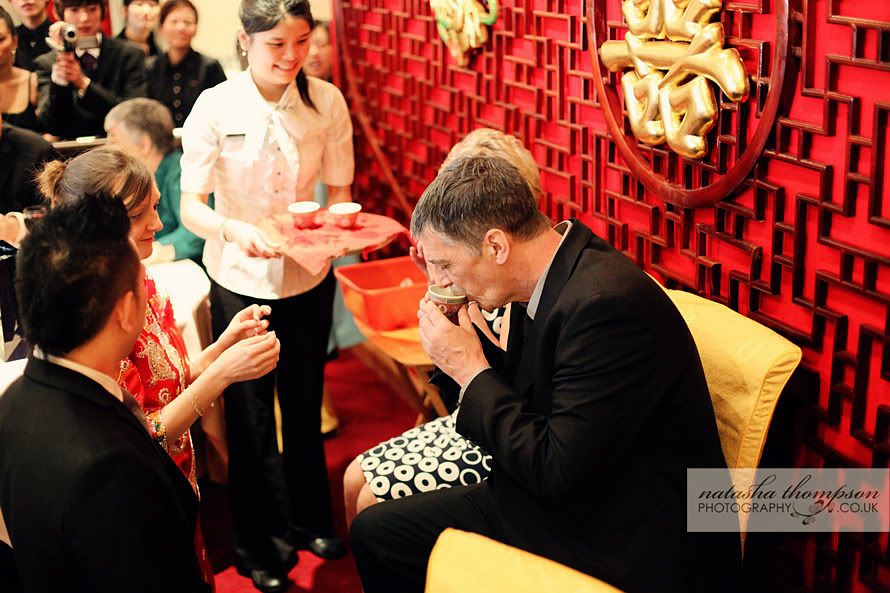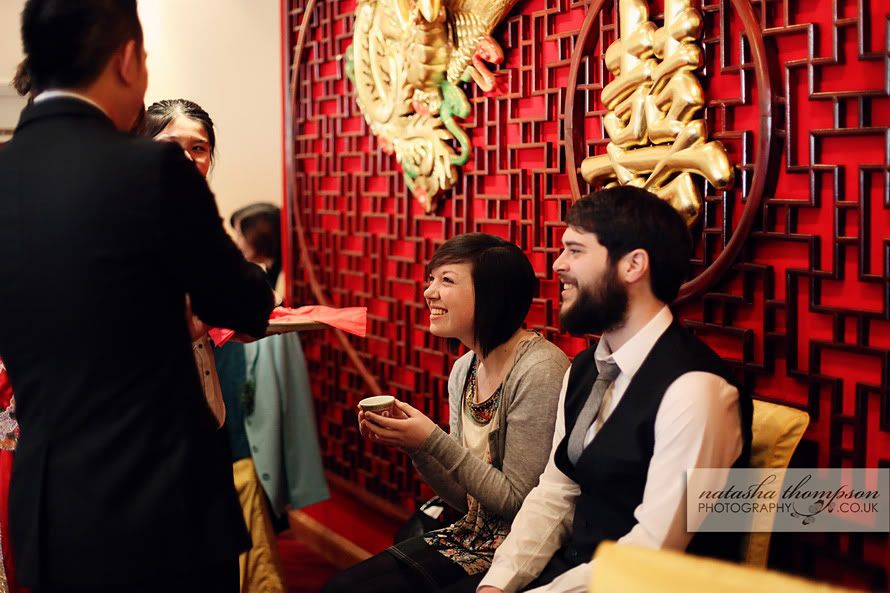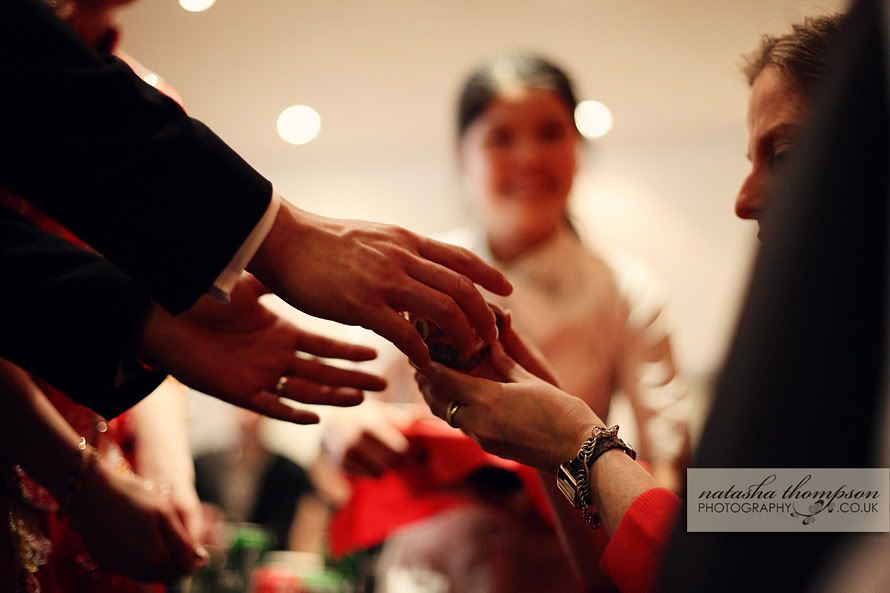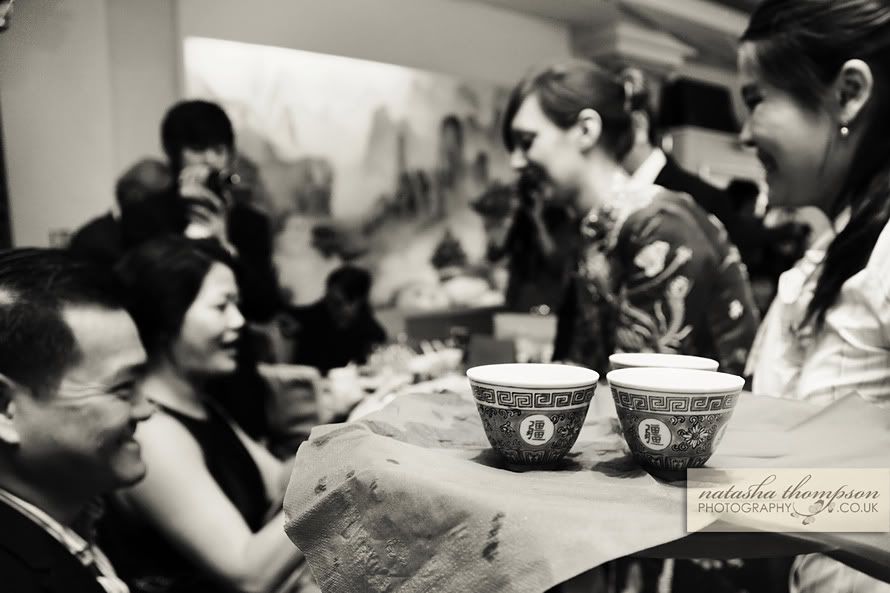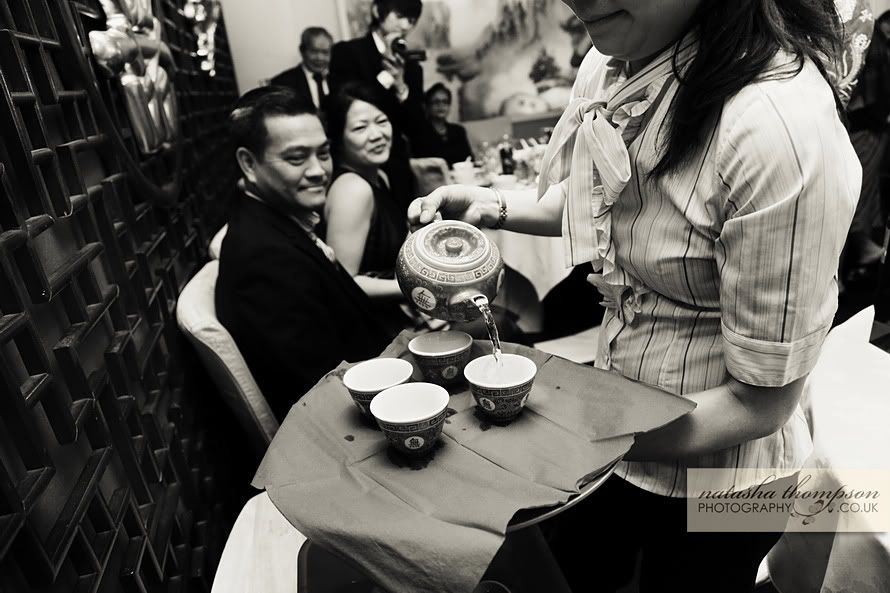 One of the presents given to the bride during the tea ceremony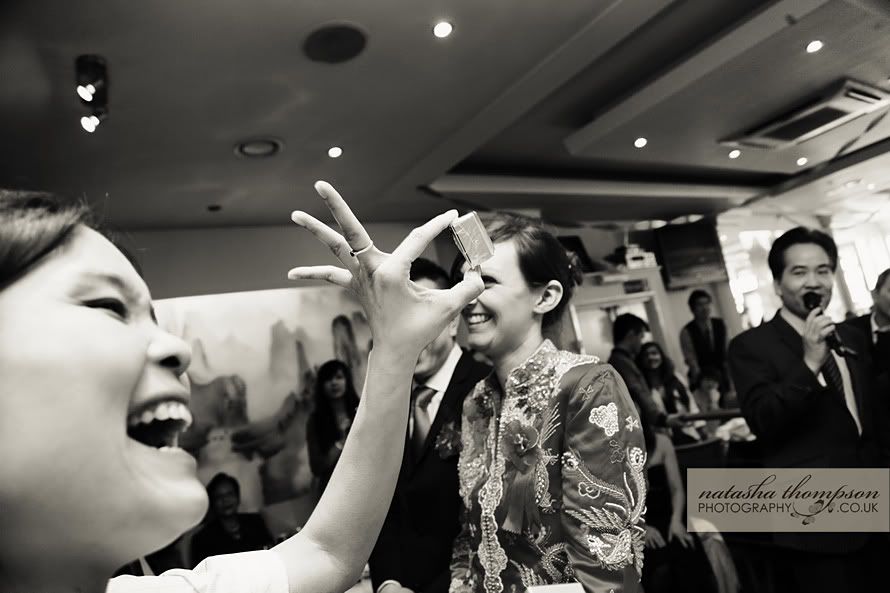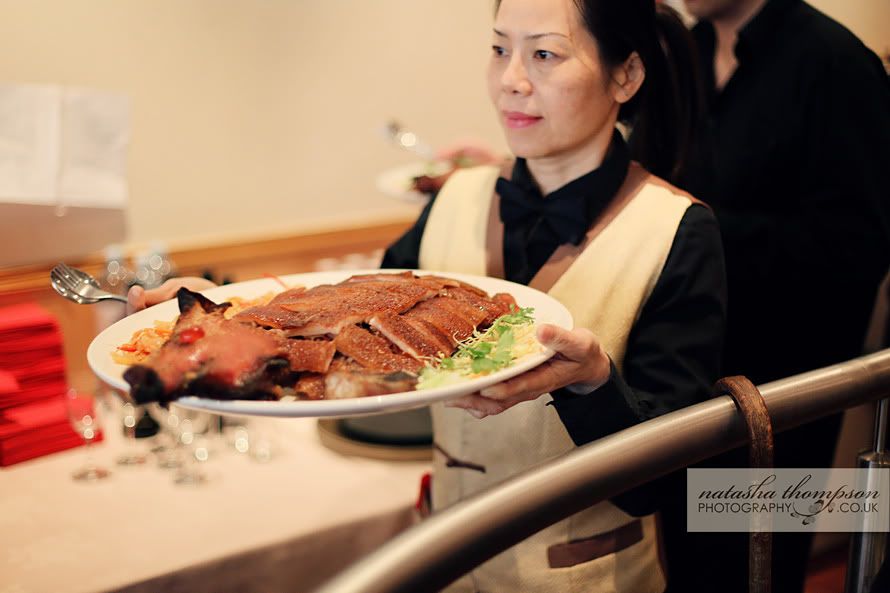 All images © Natasha Thompson Photography